Military Equipment Calibration Services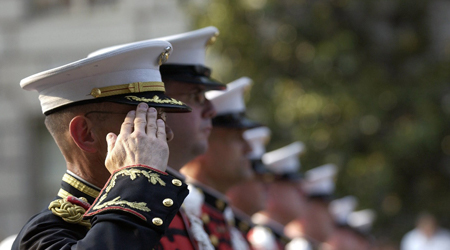 QTC provides on-site and in-house calibration; gage management; and fixture inspection services to the U.S. Military. We are proud to assist the Army, Navy, Air Force, and National Guard with maintaining their equipment and streamlining their processes to effectively serve and protect our country. We understand that our military clients require the highest efficiency and quality to meet U.S. Department of Defense requirements and branch specifications, and we are prepared to meet the challenge. We help our military clients meet and exceed specifications such as MIL-PRF-85285D, MIL-A-8625, RTCA/DO-160G, and more. All of our NIST-traceable calibrations and repairs are available on-site to save you time and money.
Common Military Tests
Altitude testing
Combat helmets
Ultraviolet weathering
Temperature shock
Flight instruments
Want to learn more?
Want to learn more about how we serve the military industry? Contact us today.