We perform on-site and in-house calibration to ensure the quality of any product or process.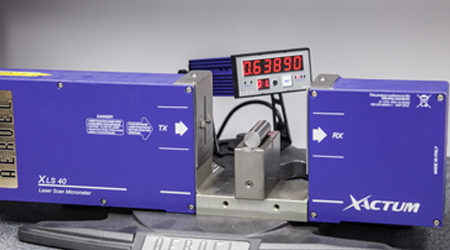 For example, we can calibrate oven temperatures, floor scales, timers, container volume, gage blocks, pin gages, and all of the instruments used to calibrate those items.
Our friendly, intelligent staff is devoted to fulfilling the quality and inspection needs of our customers at an affordable price. Our modern data management system uses digital data collection where available reducing error during data input and offers digital copies of your calibration certificates over email or through our online server for access 24/7.
Quality Testing Calibration offers accredited calibration services to ISO/IEC 17025 that are traceable through NIST to the International System of Units (SI). To see the scope of our ISO/IEC 17025 accreditation and a list of everything we are certified to calibrate, click here.
Our clients that choose us for calibration.
Want to learn more?
To learn more about our calibration services, contact us today!